Donate
1. Journey to Freedom. A Crisis.
We are helping raise funds as fast as possible to provide transportation for individuals from their native country to a place of asylum abroad along with any legal fees incurred. Your donations will be used to pay for bus, train, car, and air travel across many borders, accommodation at safe houses in countries along the way until they are entirely safe. We aim to raise at least $41,670, though our current budget is $43,440 to $58,200. We need these funds within a few days as time is quickly running out and their lives are in grave danger. The situation gets worse by the day. The armies in this country are now killing innocent farmers on their land and wiping out entire families inside their homes. We wish we could save everyone, but we are hoping that through your kindness and generosity, we will be able to keep at least these 22. A few of the 22 have funds and do not require financial assistance.
To protect the victims, we cannot make any comments about the country or even who these people are or what they do. But the crisis is real and is spreading.
To donate to this project either click the button below to donate online, or send a check to:
Journey to Freedom c/o Project Hope and Fairness
1298 Warren Road
Cambria, CA 93428
Put "Journey to Freedom" in the note line. THANK YOU!!
2. Rice Huller for Pezoan

We built the building in 2017 and now we need $13,000 to purchase the rice huller and then to install it.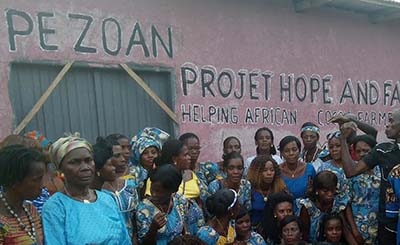 The average woman of Pezoan spends 1-2 hours each day pounding rice.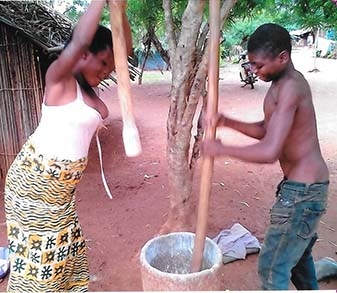 The rice hulling machine in nearby Depa, installed by PH&F in 2013, has brought badly needed cash into the village coffers.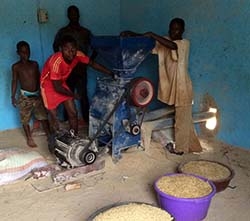 Chief Guinea Tapé François says, "There are 200 women in my village. Each spends 1-2 hours daily pounding rice in a mortar. This dries the skin on their hands, as they have to reach into the mortar and move the rice around. Also, it's impossible to pound rice on rainy days, as the mortars are kept outdoors. This machine will greatly ease their burdens. Please help the women of Pezoan!"
To donate to this project either click the button below to donate online, or send a check to:
Pezoan Project--Project Hope and Fairness
Donations Dept
1298 Warren Road
Cambria, CA 93428
Put "Pezoan Project" in the Notes line. THANK YOU!!
3. Fundraiser on December 14
We are raising money to purchase a rice huller for the village of Pezoan.
Enjoy Christmas music, hear about our work in Côte d'Ivoire, eat French food, and drink wine!
Friday, December 14th, Parish Hall of the Mission Church
San Luis Obispo., 6:00 - 9:00 PM.
$85 per person. $75 if you pay by November 1st.
Please write your name(s) in the Comment Field.

You can pick up your IRS letter at the event.
---
How Our Funds Are Used
Our funds are used in the following way Our administrative costs are minimal, so your contribution is focused on getting the job done!
Travel to Africa by Tom
Purchase of tools to bring to villages
Infrastructure projects (e.g. wells, school roofs)
Purchase of large tools that build local economy (e.g. cargo trikes, freezers, refrigerators, chocolate machines)
Education-related (pens, books, lights for studying)
Our primary mission is to enhance the sustainability of West African cocoa villages. This can be done in many ways, and these are listed below. We enhance sustainability by making in-kind gifts, that is tools, and improvements in infrastructure. We also enhance sustainability by working with village officials to establish village bank accounts and earmark funds for village improvements. These include building solar dryers so that cocoa beans can be stored for months, allowing villages to sell beans at a higher price.
Donations to the first three categories (Education, Tools, and Infrastructure) are for in-kind gifts. Donations to the fourth category, General Funds, helps us hire and train personnel who will meet with village chiefs and elders, working with them to establish bank accounts and earmark funds. This money also helps us deliver some of the larger tools. To donate, select the category you are interested in helping and write it in the comments field when you use PayPal. We will allocate your donation to the specific category or subcategory. Thus, if you donate to "Education" that will go into a general education fund. However, if you specify that you wish to pay school fees, the money will be allocated to the school fees budget. We encourage donations to the General Fund, because costs of shipping items and traveling to villages are very high. We try to amortize such costs by bringing the products with us on the tours, but as targeted donations increase, it becomes more and more difficult to pay distribution costs with tour sales alone.