Buy Our Bars and Disks!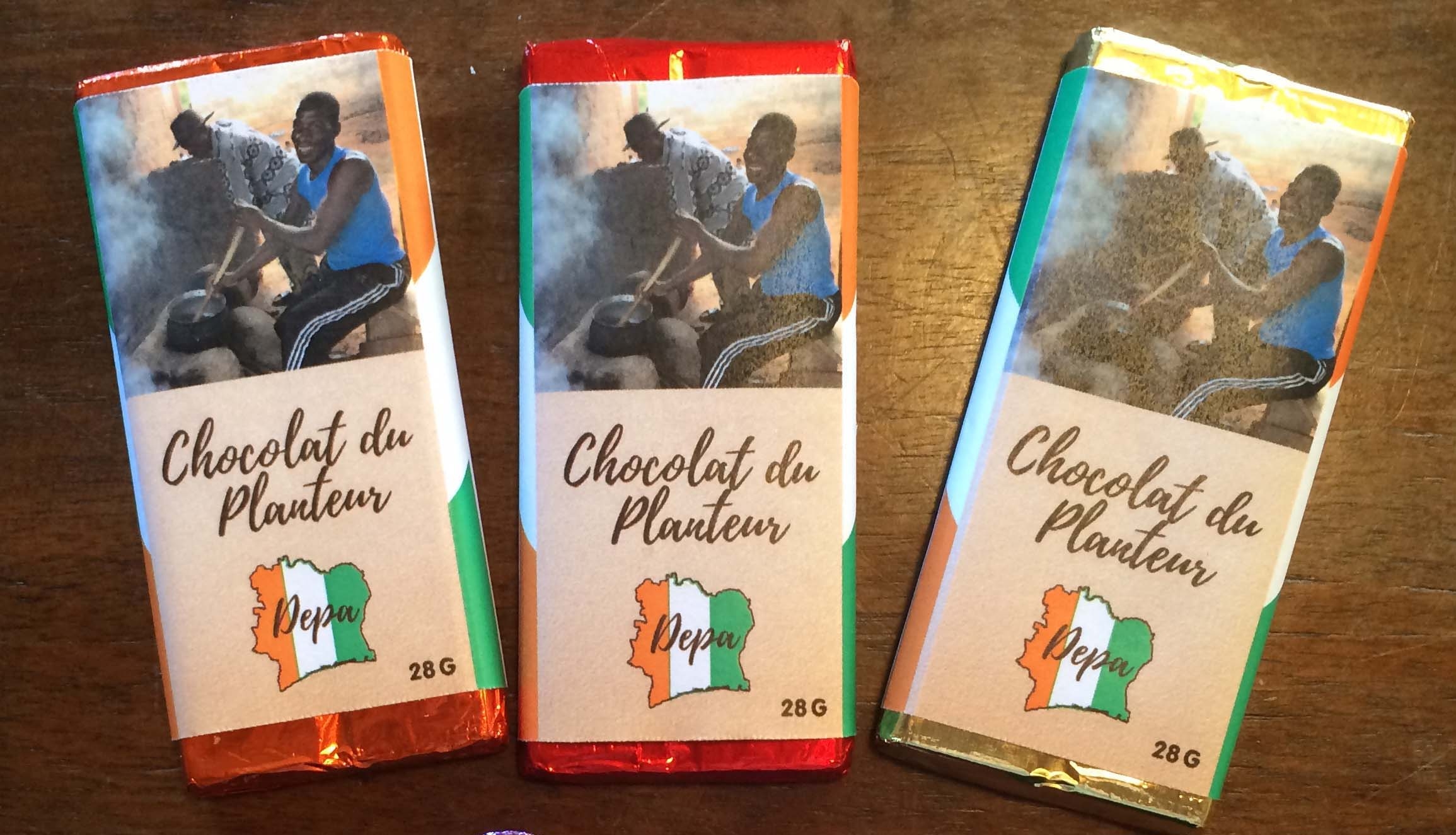 Purchase from Mama Ganache Artisan Chocolates
$3.95 each, of which $1.50 goes to the village of Depa. The beans for a single bar if sold to a Western company, actually cost 8 cents, so the farmer and the village net $1.35 (deducting the price of packaging and the cost of sugar from the $1.50). This means that each bar contributes $1.35 to the village and to its farmers that they would not make if they were to only sell the beans.
On the back of the bar, the top panel says: "This chocolate bar is the fruit of the labor of the farmers of Depa (Issia County), in Côte d'Ivoire. The cocoa was produced, fermented, and dried by these brave farmers."
Also on the back the ingredients list says, "Cocoa beans, sugar, cocoa butter, and milk powder."
Allergen Information: may contain traces of peanuts. Contains milk product.
None of our products contain pork or any pork derivative.
Made by Chocolats de Depa, Issia, Côte d'Ivoire

To contact us: twneuhaus@gmail.com