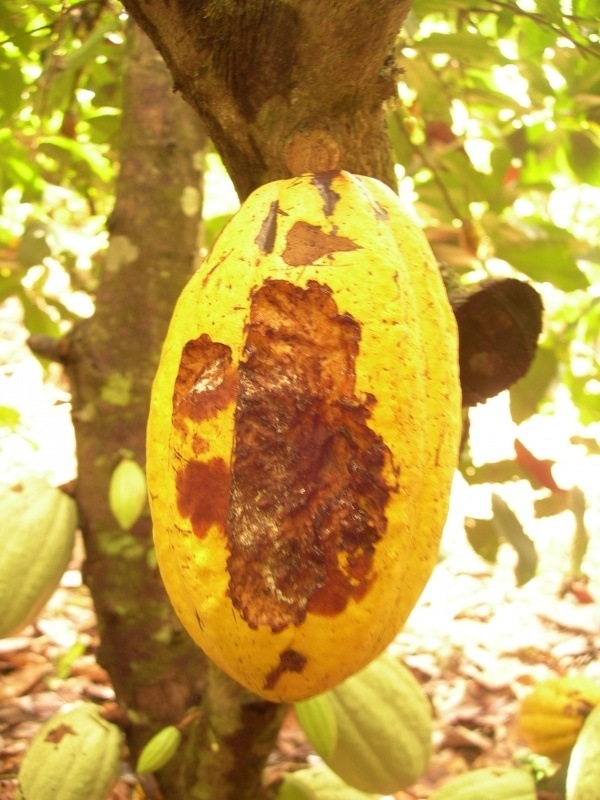 76. Attack of pod by squirrel.
The cocoa pod has lots of sugar, which is highly desired by squirrels and monkeys. This attack proved futile. Maybe the squirrel suffered from Alzheimer's. Or, maybe someone interrupted him or her.
Want this picture in high-resolution? Click below to donate $5 per photo. Write picture number(s) and your email in the PayPal comments field. Tom will email you the originals once PayPal has notified him.