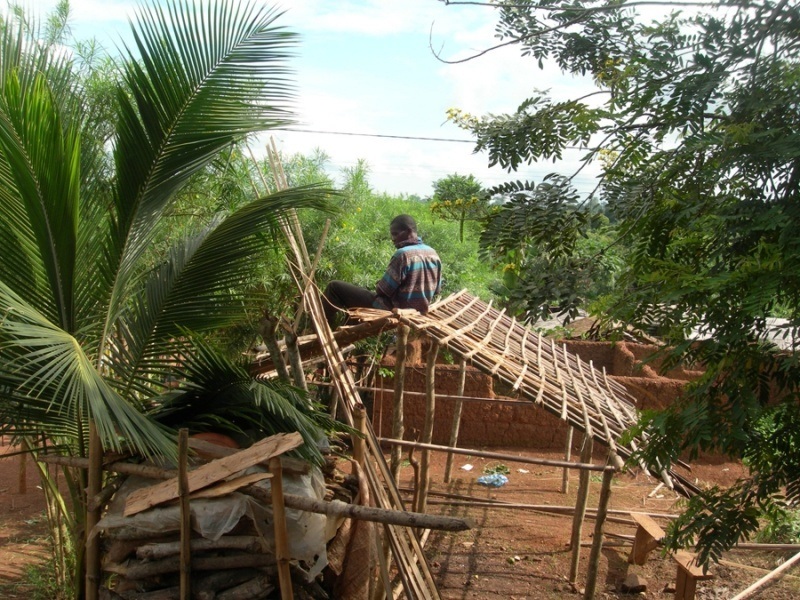 6. DEPA, COTE D'IVOIRE, 2006
House-building. Strong, straight trunks of a leguminous tree are lashed together with palm fiber. The walls are made of packed dirt and the roof will be shingled with palm frond shingles that are sewn together.
Want this picture in high-resolution? Click below to donate $5 per photo. Write picture number(s) and your email in the PayPal comments field. Tom will email you the originals once PayPal has notified him.