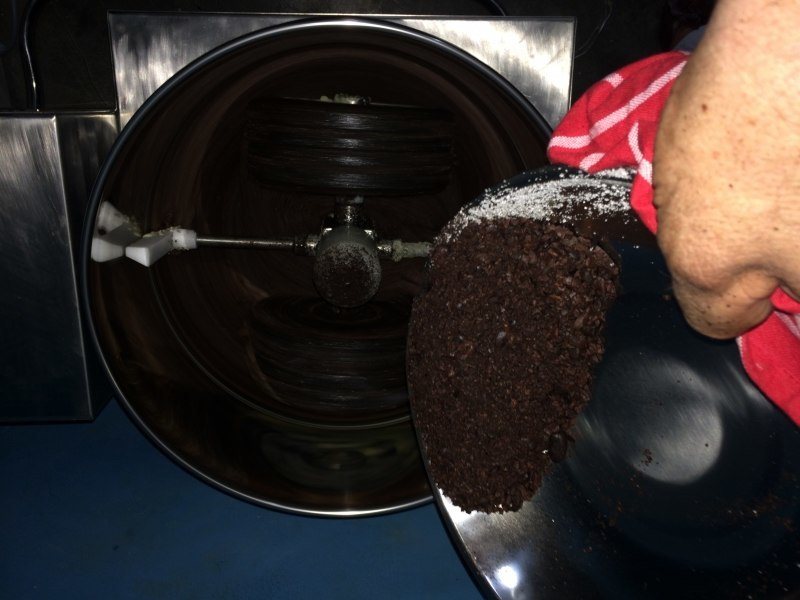 62. DEPA, COTE D'IVOIRE, 2014
David adds nibs to the bowl of the mélangeur. Nibs are made by roasting the beans until dry enough to remove the shell and break the beans into nibs. The nibs are then pounded to break them into a powder and this is added to the mélangeur (after the cocoa butter and sugar and milk powder).
Want this picture in high-resolution? Click below to donate $5 per photo. Write picture number(s) and your email in the PayPal comments field. Tom will email you the originals once PayPal has notified him.