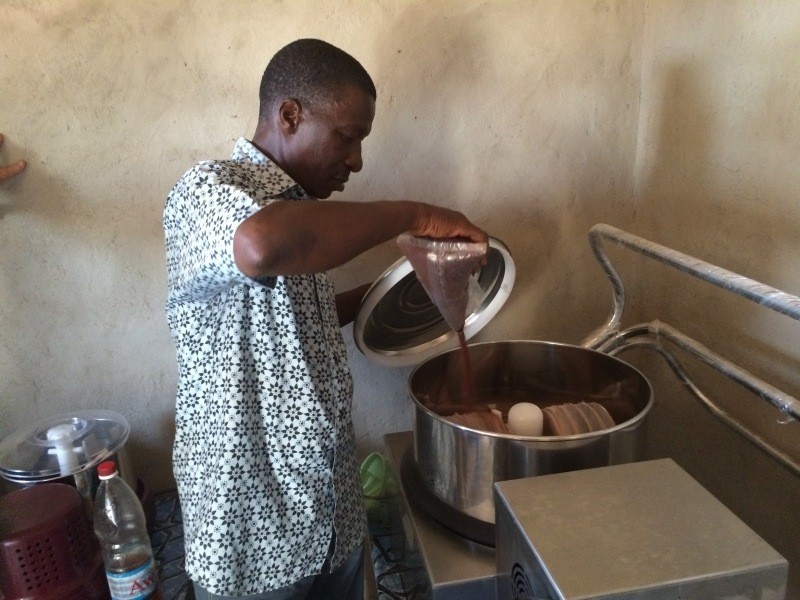 56. DEPA, COTE D'IVOIRE, 2014
DEPA, COTE D'IVOIRE, 2014. David Zigro Logbo , youngest brother of the chief, is in charge of both the rice hulling and chocolate making businesses in the village of Depa. In this picture, David is adding cocoa nibs to the melangeur.
Want this picture in high-resolution? Click below to donate $5 per photo. Write picture number(s) and your email in the PayPal comments field. Tom will email you the originals once PayPal has notified him.