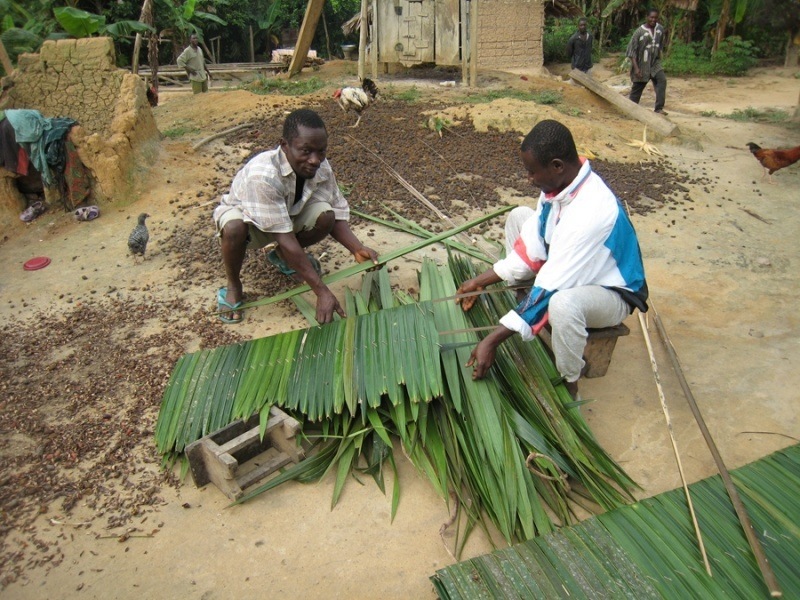 4. MMANIAYE, GHANA, 2007
Sewing together palm fronds for roof tiles—see stack in lower right corner. The "brown pebbles" are actually palm kernels from which palm kernel oil is made.
Want this picture in high-resolution? Click below to donate $5 per photo. Write picture number(s) and your email in the PayPal comments field. Tom will email you the originals once PayPal has notified him.