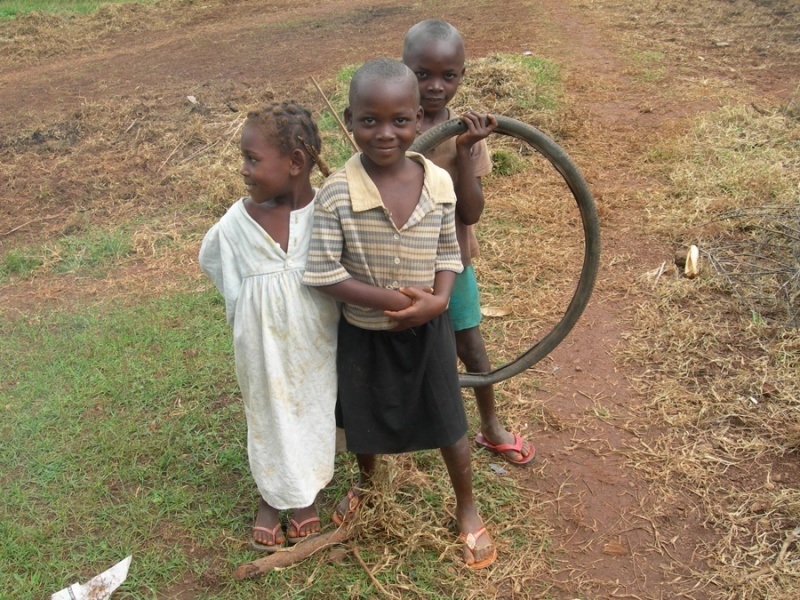 40. DEPA, COTE D'IVOIRE, 2006
Children playing with a bicycle tire. The average child might have one toy and shares it freely with his friends—a situation that would be the envy of Karl Marx and Jesus Christ.
Want this picture in high-resolution? Click below to donate $5 per photo. Write picture number(s) and your email in the PayPal comments field. Tom will email you the originals once PayPal has notified him.