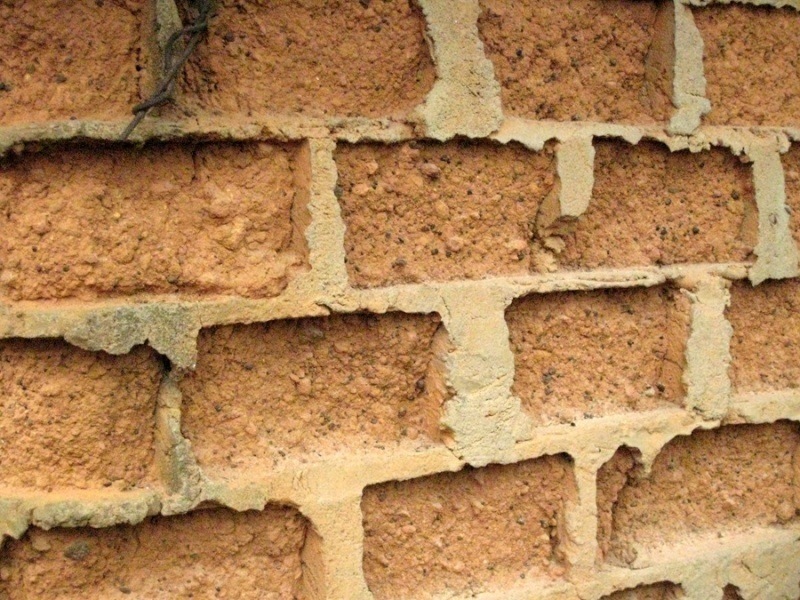 3. GALEBRE, COTE D'IVOIRE, 2007
Rammed earth brick walls look like this after a year or two if the owner doesn't stucco the surface. The driving tropical rains quickly begin to wash out the softer earth, leaving this sort of pattern.
Want this picture in high-resolution? Click below to donate $5 per photo. Write picture number(s) and your email in the PayPal comments field. Tom will email you the originals once PayPal has notified him.