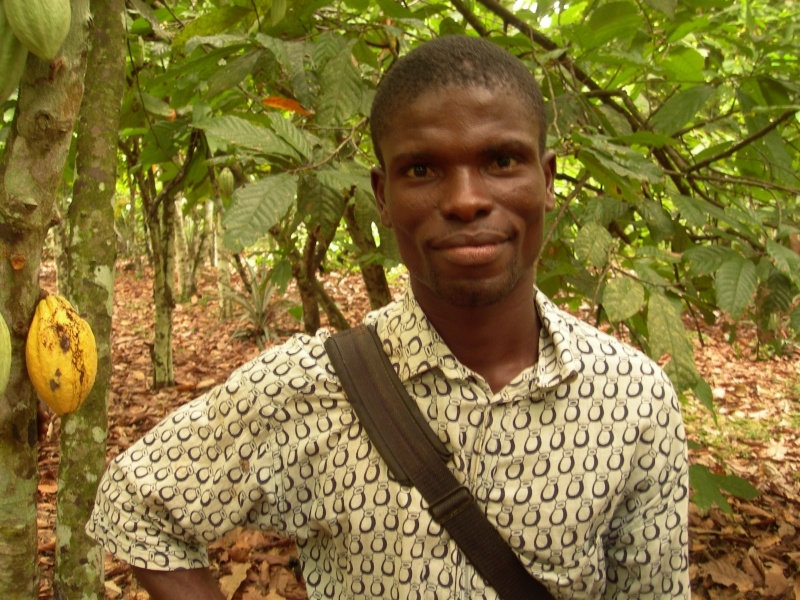 325. Francis Kato Kpokpa
BATEGUEDEA, COTE D'IVOIRE, 2005. He came to Cote d'Ivoire and worked until he had earned several acres of land. Behind him is his cocoa grove.
Want this picture in high-resolution? Click below to donate $5 per photo. Write picture number(s) and your email in the PayPal comments field. Tom will email you the originals once PayPal has notified him.