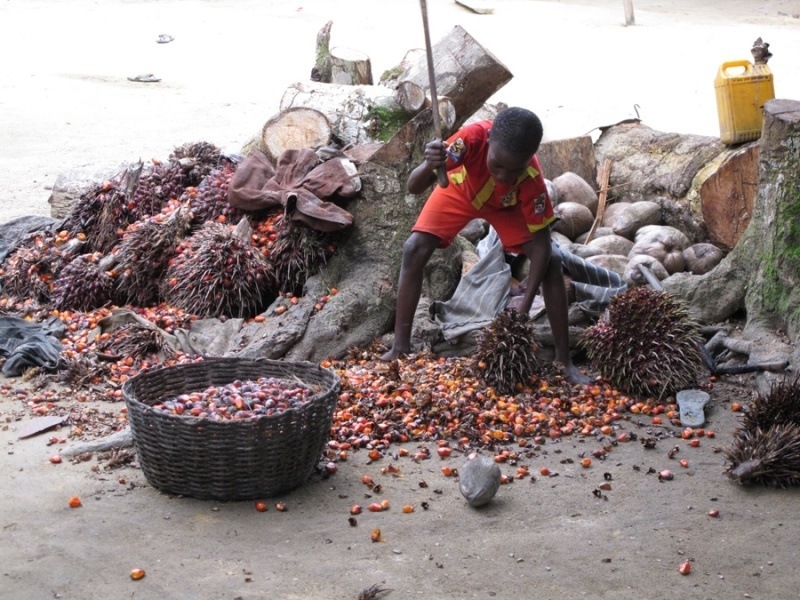 30. EBEKAWOPA, GHANA, 2011
Children in West Africa are expected to contribute to the running of the family. In this case, the young man is chopping away at the bunch of palm fruit and they spill out onto the ground.
Want this picture in high-resolution? Click below to donate $5 per photo. Write picture number(s) and your email in the PayPal comments field. Tom will email you the originals once PayPal has notified him.