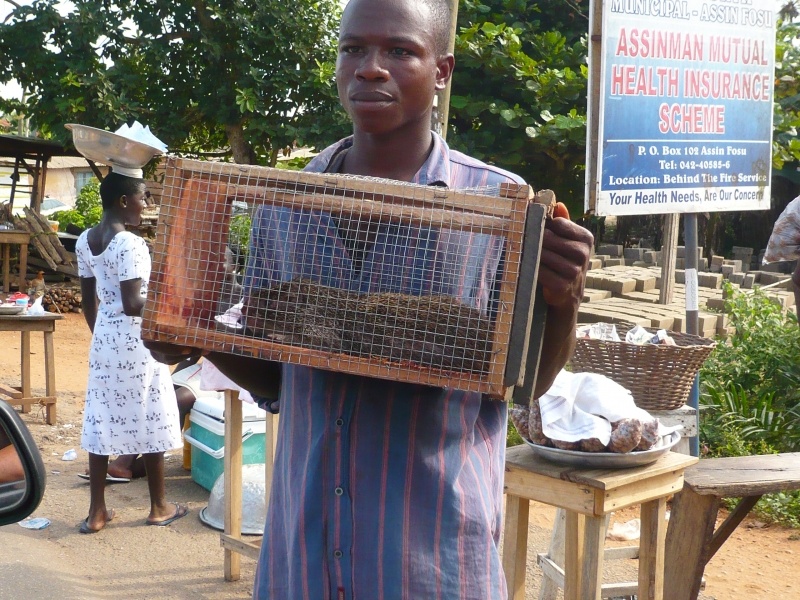 263. Grasscutter, Raised
KUMASI, GHANA, 2010. Domestically raised grass cutter (agouti en français) is preferred wild but more and more farmers are raising it to generate extra capital.
Want this picture in high-resolution? Click below to donate $5 per photo. Write picture number(s) and your email in the PayPal comments field. Tom will email you the originals once PayPal has notified him.