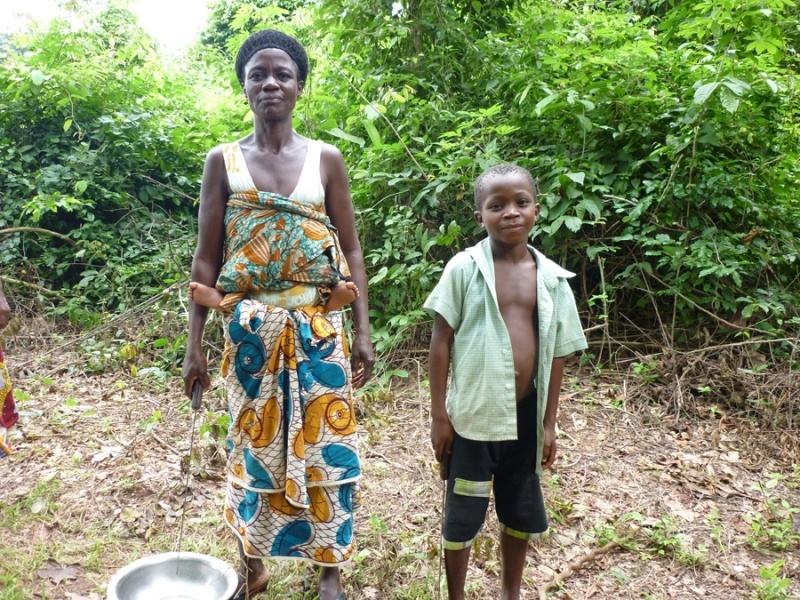 27. ABEKRO, COTE D'IVOIRE, 2009
Mom taking her kids out to the farm. Often the father goes first with one or two boys, then Mom comes later with lunch ingredients on her head and an infant affixed to her back.
Want this picture in high-resolution? Click below to donate $5 per photo. Write picture number(s) and your email in the PayPal comments field. Tom will email you the originals once PayPal has notified him.