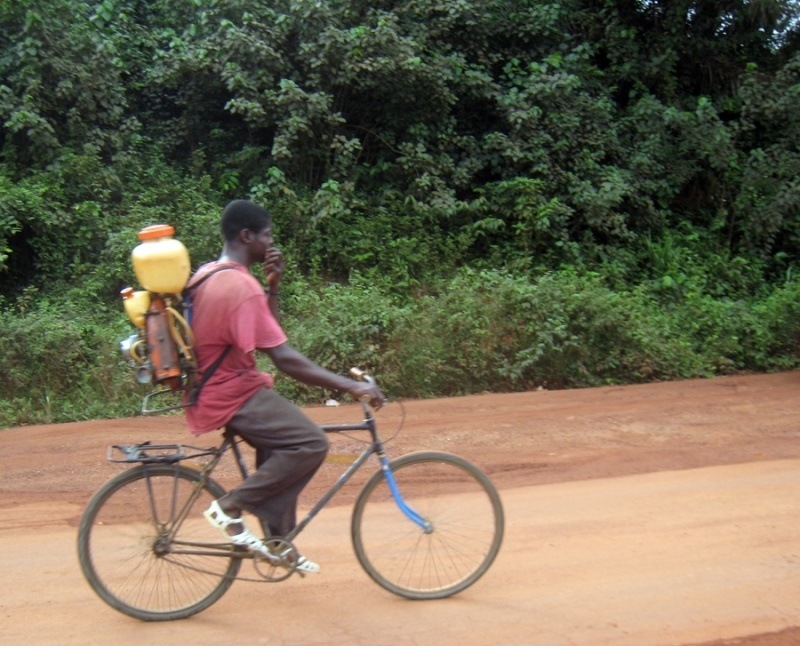 26. SAN PEDRO, COTE D'IVOIRE, 2009
I took this picture while we stood around on the road after turning the car upside down and busting out all the windows. I see children in all three countries—Côte d'Ivoire, Ghana, and Cameroon—with sprayers on their backs and no protective clothing.
Want this picture in high-resolution? Click below to donate $5 per photo. Write picture number(s) and your email in the PayPal comments field. Tom will email you the originals once PayPal has notified him.