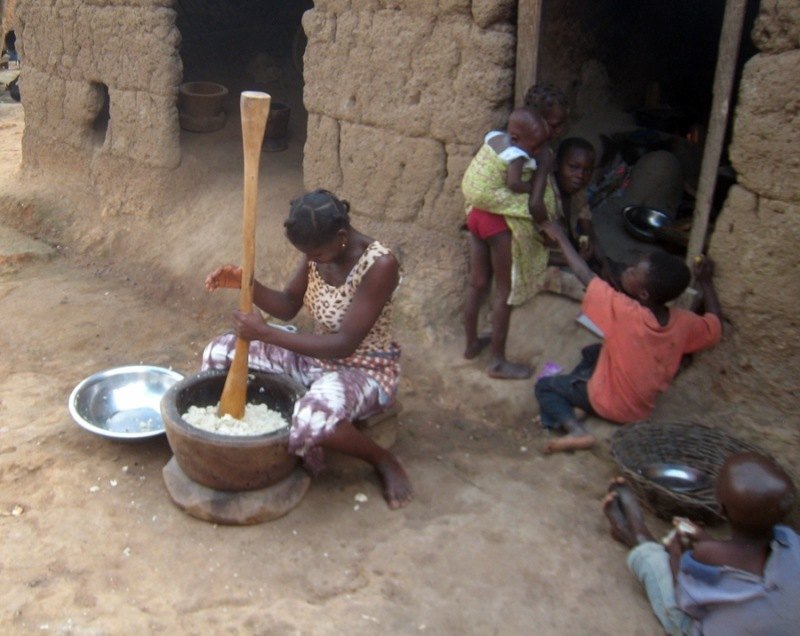 18. ABEKRO, COTE D'IVOIRE, 2009
To make foutou (the Ivoirian version of fufu), boiled plantains and cassava are pounded until they become a sticky paste. This happens when starch granules that have gelatinized are burst open, spilling their starch molecules, which interlink and cause the gluey texture. There is no substitute for pounding. Some villages specialize in making the mortars and others in making the pestles.
Want this picture in high-resolution? Click below to donate $5 per photo. Write picture number(s) and your email in the PayPal comments field. Tom will email you the originals once PayPal has notified him.